NEWS
9-Euro-Ticket
23.05.2022
The federal government of Germany has passed a financial discharge package for all citizens. It includes nationwide, heavily discounted monthly tickets for the price of 9 euros per month, which are offered within a promotional period of three months.
It is important to us that all VGI passengers - especially our regular customers - benefit from the advantages of the 9-Euro-Ticket.
Even if some details are still being pending, we have compiled the most frequently asked questions and answers and published them here on our homepage. We will update and add to these FAQs regularly.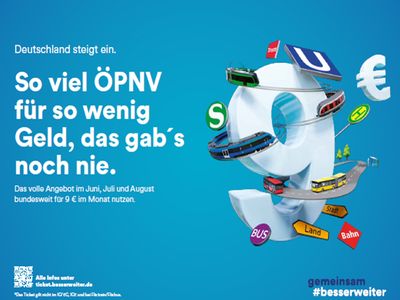 FFP2-Mask Mandatory in Public Transport
15.01.2021
From Monday, January 18, 2021, wearing an FFP2 mask is mandatory in Bavaria in public transport, both in the buses as well as at all stops.
Only children up to 14 years of age are exempt from the obligation to wear an FFP2 mask. Masks of the protection class FFP2 or comparable protection classes such as KN95 are permitted.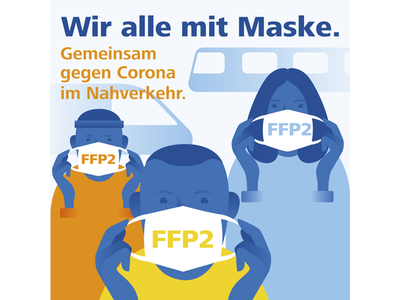 Regular Operation of Public Transport with Mandatory Face Mask
29.05.2020
From Monday, April 27, 2020:
- wearing a face mask is obligatory for public transport
- buses take on regular operation
To serve schools in the area of the INVG and VGI and to ensure the connection for the reuptake of the operation of the AUDI AG, all transport operators run regularily - for schooldays and AUDI-workdays.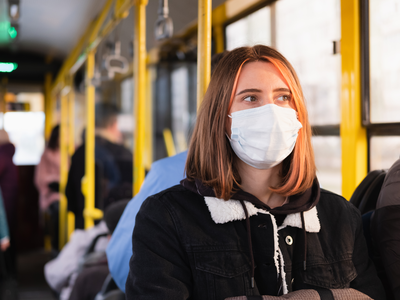 New Payment Methods!
23.10.2019
Now also pay with "PayPal", "GooglePay", or "ApplePay"! You can obtain your ticket conveniently, quickly, and cashless just within seconds on your smartphone – which so far was possible with SEPA direct debit, credit card, and PayPal – now also possible with GooglePay and ApplePay! Always think one step ahead!